There are numerous sites and apps where you can sign up to manage your money, track your spending, and all of that. From what I've seen, they range from okay to horrendous, depending on what their angle is (and what they're selling).
My problem with them is primarily that they are unnecessary. Do you really need to log in and have a fancy responsive design to be able to add numbers together?
"But the service I use tracks my spending and automatically categorizes it based on the merchant. All I need to do make sure I always use a card for my purchases, and then link my bank accounts so it's all connected."
Oh, where do I begin?
Mandating payment type = bad
Any service that mandates the use of a specific mode of payment—especially if that mode is plastic—is going to create inefficiencies and cause you to spend more.
True, there are times when using a debit card will make sense. But there are also really inappropriate times to do this too, like when you pay extra fees for not paying with cash. (This is also one reason why I wouldn't even recommend using the "envelope system" for any more than a few spending categories.)
Link your bank accounts = really bad
So you want to link your bank accounts and other credit card accounts to the service.
In today's world, where you can't go to any store and pay with a card and not have your info get stolen and then sold, where every day another website gets hacked because no one knows how to make a secure web site.
In this situation, you're going to link your bank account information to some app?
I've been accused of wearing a tinfoil hat before (ahem) but to me this is a simple risk/reward calculation:
Reward: The convenience of managing your accounts all in one place.
Probability: 100%.
Level of Benefit: Moderate
Risk: Dealing with account hacking and theft.
Probability: >0%.
Level of Suck: Incredible
Think about the implications here.
Someone else's categories = unhelpful
I recently signed up for one of these online budget-tracking services, and counted about two dozen categories there. Even I'm overwhelmed now. Half that is more than enough for most people.
Also, when your spending is "automatically" categorized, whose categories are these? Yours or mine? We all have our own categories, and we get to decide what fits in what category. For example, if you're trying to track your coffee consumption, you may want a category called Coffee. But your purchase might be categorized as Restaurant.
While we all have commonalities, everyone's situation is unique. I like to track money spent on lunch separately from other money spent on going out to eat. That's my choice. It's yours too. You decide.
Tell, don't show
The biggest reason why I dislike these automatically-categorizing services is that they are descriptive, not prescriptive. They focus on what you've already done, and not on what you're planning to do.
For example, say you diligently use your card every time you do anything. You then log on to the service and see "oh hey, looks like I've spent X on this and Y on that." And while you may adjust your behavior based on what you've learned here, you didn't set out with plan. You are now reacting to what you've done.
Instead, I want you to front-load this behavior. Say what you're planning to you at the onset, and then back it up with action. Don't let your bank or whatever tell you what you want to already know for yourself.
Updating plugins won't make you write better songs
I'll close with an analogy.
Musician Glen Phillips (from Toad The Wet Sprocket) in an interview once talked about the difficulties in staying motivated when in the studio, especially as a solo artist. He mentioned that he would often get distracted and spend time updating his plugins (which in digital recording are the things like reverb and other effects). He noted with sarcasm that as if having the most updated plugins is the difference between success and failure in music.
(I am unable to find the original source right now, so I'm going from memory here. On the off-chance Glen that you're reading, can you confirm/deny?)
For me, finding an online service to help you manage your own financial behavior is akin to "updating your plugins". It feels productive, but it's not really gaining you anything. It's the difference between working hard (which I'm very good at), and working smart (which I'm getting better at).
Now, I'm painting with a broad brush here, and am willing to be challenged on any of this. And to this end, I plan on signing up for a bunch of these online services and giving them a real honest test-drive. Expect this soon.
But whatever you decide, keep your eyes on the prize: Uncover the secret life of your money. Make it work for you, not the other way around.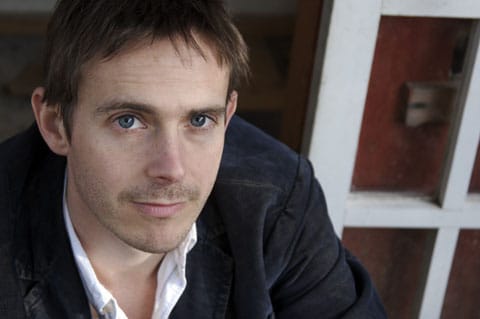 But enough about Glen. Do you use an online budget tracking software?