I will continue to tell everyone to not put your every day spending on a credit card. Many of you will continue to not listen to me.
So let's assume that you're convinced you need to use a credit card for earning. In which case, here's my suggestion:
Earn miles directly with an airline or hotel. Don't use flexible point currencies. These are things such as Chase Ultimate Rewards, American Express Membership Rewards, or Starwood Preferred Guest points.
Flexible point currencies are touted by travel bloggers because they offer flexibility. Instead of locking in your points/miles with one brand, you can earn in a flexibly currency and then transfer them to whatever you want. Sounds good, in theory.
Unfortunately, I don't believe that the theory holds up.
The card
For the purposes of argumentation, I'll restrict my focus to one card, the Chase Sapphire Preferred card. Why? Because it is consistently rated the top travel credit card by effectively everyone who peddles travel credit cards.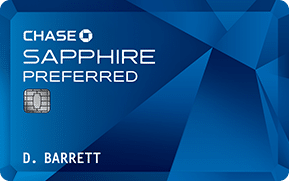 This card allows you to earn double points on dining and travel, but its key feature is that you can transfer points to a number of different programs, such as United, British Airways, Marriott and Hyatt hotels.
Sounds great, right? Why lock your points into one currency when you can leave it in a flexible format that you can transfer in and out as you please?
Cascading unreliability
The reason why I think this is a terrible idea is because what I term "cascading unreliability". This is what happens when an unreliable program interacts with another unreliable program.
We already know that airlines devalue their miles all the time. Award charts change all the time. United devalued massively two years ago. British Airways devalued in April of this year, and American just devalued its chart. We don't know what will be next, but something will be next.
So, if we know that these "currencies" devalue all the time, then it would stand to reason that the flexible currencies would devalue too. Right now you can transfer points at a one-point-per-mile ratio with flexible points (for the most part). How long do you really expect that to last?
And let's not forget that the partnerships themselves could be eliminated at any time. Amtrak was a partner, but that's going away. Korean Air was a partner, then wasn't, then was again.
So if you earn points directly with the airline or hotel program, they may be devalued, but you at least know there is only one place in which they could be devalued. If you earn with a flexible points currency, the points may be devalued in two different places, potentially increasing the devaluation massively.
You need to deal with unreliability in the points/miles game. Because of this, minimize the potential for unreliability. You'll be more likely to be able to use your miles for travel adventures that way. And isn't that the whole point?
But enough about me. Do you use flexible point currencies?