I've been very fortunate to stay at some pretty nice hotels.
A few years ago, I stayed at the Grand Wailea on Maui for a night. I was (as far as I could tell), the only traveler staying there who was either solo or not on a honeymoon. The Grand Wailea is a Hilton property, so I was able to use points for the transaction, so it cost me nothing. Had I paid in cash, it would have been upwards of $500.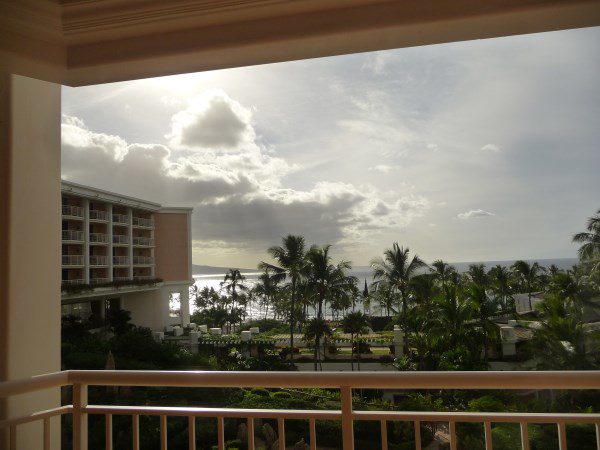 A year or two later, I stayed at Koloa Landing on Kauai. At the time, the property was under the Wyndham organization (yes, the same organization as Days Inn and Ramada) and I was able to secure three free nights there on points, again saving $500 a night or so.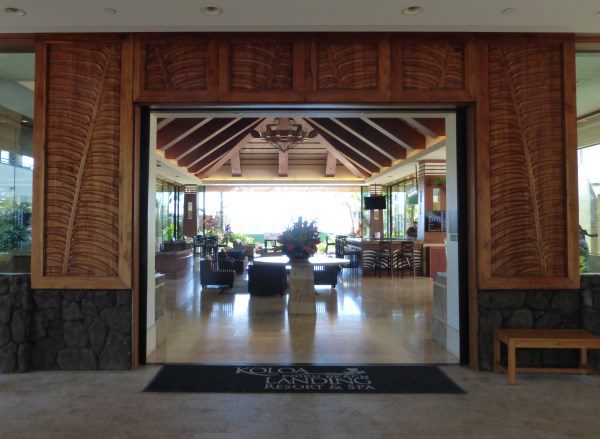 These were amazing experiences.
In the travel trade, these types of hotels are known as "aspirational". They are the hotels of the type that people stay at for once-in-a-lifetime experiences. They often include water as part of the appeal, either ocean-side or over-the-ocean (such as the various over-water bungalow hotels).
While I'm grateful for the ability to have had these experiences, and wouldn't trade them for anything, I want to explore the flip side. Because depending on how you look at it, these hotels might not be the best use of your hotel points or the best focus of your earning strategy.
(They certainly aren't the best use of your money, but we're assuming that no one here would ever pay cash for one of these hotels, at least until you're wealthy enough that it doesn't matter.)
In fact, I will argue that there is a case for foregoing any but the most basic hotels using points.
Am I suggesting that we aspire to Candlewood Suites instead of over-water bungalows?
Maybe. Hear me out.
Comparing hotels
The IHG Intercontinental Bora Bora and Thalasso Spa is available for booking at 60,000 IHG points per night.
By all rights, it looks pretty fantastic. Here's a review of the property.
Now, compare that to my most recent usage of IHG points. I used 50,000 points for four free nights, which would have cost $500 if paid in cash.
One can't compare the experience of a suburban Holiday Inn Express to a island resort, and so I won't try. But there is one aspect that can be compared: the number of nights spent in a hotel for the equivalent amount of points.
If you spent 60,000 points on the Thalasso Spa, you'd have an amazing time, but you'd only get a single night's stay.
If you spent 50,000 points the way I've done this year, you'd get four nights' stays.
A day is just a day
One aspect I remember from my single night stay at the Grand Wailea is just how fleeting it was.
I had one afternoon, one evening, one sunset, one night's sleep, one morning. That was it. Everything was a trade-off. By leaving the property and getting dinner elsewhere, I was keenly aware that that was two whole hours that I wasn't spending on the property.
Even if you arrange for an early check-in and a late checkout, you're unlikely to spend much more than 24 hours on the property. And that amount of time goes fast.
Days and days
I value highly the number of free nights I get for my points. Everyone has to sleep every single night, and if you're traveling, you need to pay for your bed every single night. While airfare can be expensive, it's a single cost, whereas lodging grows linearly with the length of the trip you take.
So finding ways to put my head in a bed for free as many times as possible allows me to continue my trip longer.
This is purely a quantity-versus-quality comparison. If I'm redeeming points for a cheap hotel, more often than not it's a means to an end: a place to crash before the next adventure.
I'm not saying that it's folly to redeem your points for an aspirational hotel stay. But at the same time, neither is it folly to redeem your points for a Candlewood Suites hotel room, especially when you can get a few of them. Sometimes you might just want more nights, and there's nothing wrong with that.
But enough about me. How do you redeem points for hotel stays?