Travel hacking is not all about glamour and flying around the world with ease and style. It's also about trying out schemes and having them totally not work.
So continuing on from my post on blowing an opportunity to earn 50,000 hotel points, here's another example on how I've screwed up when playing the travel hacking game. For your enjoyment.
Take a load off
I enjoy airline lounges. It's a respite from the hectic terminal, and it's nice to feel like I can put my bags down for a second without the TSA bringing in the bomb squad.
I purchased lounge access once during a sale, but as of this past March it had expired. So I started the process of looking for ways to extend my access. Without, you know, outright paying for it.
Enter Turkish
I had read about an interesting tactic for getting lounge access using Turkish Airlines. The details of this scheme are available in many places, but the basic run down works as follows:
If you have Star Alliance Gold status with a non-US airline, then you can use Star Alliance lounges (like the United Club) for free when flying on a Star Alliance itinerary. So if I were to fly on United, I could get in the United Club.
Turkish Airlines, a Star Alliance partner just like United, allows for "status matches" with other Star Alliance partners. So if you have Gold status with United, Turkish will grant you the same Gold access.
I had acquired Gold status with US Airways (this was back before they left Star Alliance), so I realized that if I could status match to Turkish, a status that lasts two years, I could get two years of free lounge access!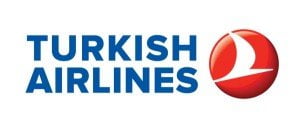 This deal had no financial downside. All it would involve is contacting customer service. For an airline. In Turkey. What could go wrong?
(Note to self: Write post on "how much is your time worth?")
Back and forth
So I submitted my request and my credentials (pictures of my US Airways Gold card, etc.) And within a short period of time, my request had been granted! I now had almost top-tier elite status on an airline that I had never flown!
Now all I needed was Turkish to send me their card. Because, as I learned the hard way, you need the status card to be able to get into lounges. Just having the status is not sufficient.
So I asked Turkish to send me my card. They said it was in the mail. A month later nothing, so I wrote them again. They said they were resending. Still nothing. I wrote, they responded, still nothing. Cycle. Rinse. Repeat.
This went on for approximately eight months.
Things eventually got humorous when the ever-patient customer service reps suggested that I could always pick up my card at Ataturk International Airport. Which is in Istanbul. Thanks, I'll let you know if I'm in the area.
Eventually, somehow, the stars aligned and I received my Turkish Airlines Elite card. It came in a really classy package too. I was impressed; US airlines in my experience send their elite cards in a plain envelope.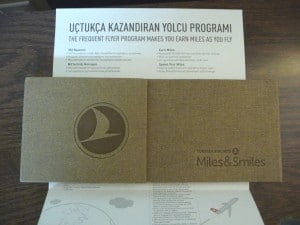 And so armed with appropriate credentials, the next time I was at the airport, flying on an Alaska itinerary, I went to a United Club and asked to be let in.
Quiz
Q1: Why was I denied access?
Q2: Why am I likely to never be able to get into a lounge using these credentials?
A1: Recall above that access to a lounge requires two criteria: an appropriate Gold card from a non-US airline, and flying on a Star Alliance itinerary. I was flying on Alaska Airlines, which is not a member of the Star Alliance. So no access for me.
A2: In December, I wrote about how I switched my loyalty from US Airways to Alaska. I don't fly enough to have loyalty in more than one airline, so it's Alaska (or its partners) for me going forward. But since no Alaska partners are members of the Star Alliance, this means that I'm not likely to ever be flying on an itinerary eligible to get me into the lounge.
Sum total: I spent all that time acquiring my Turkish elite card for nothing. Good job!
Granted, I couldn't have known back in July that I would stop flying US Airways that December. But I had totally gotten caught up in the quest to get my Turkish card, completely overlooking the fact that it wasn't going to do me any good once I stopped flying on US Airways.
So no lounge access for me.
Lesson
The lesson for this blunder is similar to the hotel blunder: keep track of the terms and conditions, as your situation might change even if the terms don't. And when your situation changes, you may need to readjust your strategy.
Luckily, I didn't lose any money on this transaction, just a chunk of my time.
But again, at least I got a good story out of it. Something to chuckle at while I sit at my gate, on the floor near a power outlet, never out of sight of my bags.
But enough about me: Would you go through all this trouble for lounge access?