The idea that once you become intentional about your finances you'll never make any mistakes is, frankly, ludicrous.
When I was training for the Seattle to Portland bike ride a few years ago, amidst all the rushing around and buying supplies for the trip, I went over budget by $500. And while it didn't cause any lasting problems (I had $500 in savings and could cover it), it was a pretty big deviation. I mean, to not realize that I had gone over budget by that much!
A similar situation happened, when I checked my account recently, and found $100 in it, with $300 dollars in the process of being withdrawn. Uh oh.
Taking money when you have no money
I've talked about overdraft before, the process of withdrawing more money out of your account than you have. It used to be that you just wouldn't be able to do this, but banks realized that if they let you overdraft, they could charge hefty fees for the privilege.
And yes, the idea that a bank will charge you a fee for not having any money in your account is funny in a Kafka way.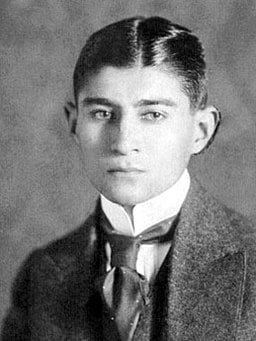 Hitting the bottom of the pool
Life can get busy, and frankly, I don't check my account balance every day. But I don't need to, because I have enough float to be able to pay my bills at any time during the month, without worry. I don't need to time payments ("I can't pay that bill until next week" is a phrase we all really need to retire).
But just because I have a certain float value doesn't mean that my account balance doesn't dip below it. Just like a swimmer diving into water, it goes down, but then bobs up.
And in the midst of this normal bobbing, I know that I had made a fairly large purchase, and hadn't deposited the money that I was going to use to pay for it yet.
This, and some other events, conspired to show me an account balance of less than $100.
A zoom to the bank
I keep my savings accounts in different banks. If I had used my own bank for my savings accounts, I could have just transferred some money in and immediately called it good. (Perhaps that's an argument for changing that.)
So the very next morning, I went first thing to my bank to deposit the money I needed to cover all my costs.
When you deposit money to your bank account, you don't always have immediate access to it. Which makes sense. If I deposit a check through an ATM for $4,000,000 payable from Bank of Mike, it's understandable that I wouldn't be able to withdraw that in cash immediately.
So I waited to see whether I would get hit with an overdraft charge.
I didn't. Right at the last minute I got an electronic deposit that I hadn't expected, which was just enough to cover my costs.
An overdraft isn't terrible
[perfectpullquote align="full" bordertop="false" cite="" link="" color="" class="" size=""]The point is to be able to recover from issues when they arise.[/perfectpullquote]
Now, let's be honest, an overdraft is not that bad. It's most likely not going to ding your credit, especially if you rectify the error quickly.
But it's the people who have no recourse, who don't have money to cover the fee, and who then get hit with hundreds of dollars in fees that they can't pay, who have the problem.
There is a solution to this of course. It requires a little bit a planning and intentionality. Keeping a log of your purchases, paying yourself first enough to have a small savings fund for emergencies, and just plain watching what goes in and out will go a long way to eliminating any problems with getting scraped along the bottom of your account.
And the important thing isn't to eliminate all errors from your plan. The point is to be able to recover from issues when they arise.
And yes, even though everything worked out, I still feel a little bit of shame about the whole thing. I really should have known better.
But enough about me. Have you let your account get overdrafted before?